Fix your posture and sleep better with the memory foam gel pillow you've always dreamed of


The best viscoelastic cervical pillow for getting good sleep in any position, and preventing back pain, is now available in our country. Recommended by 98% of people.⭐⭐⭐⭐⭐

Do you wake up in the morning with back pain? Are you tired of waking up in the middle of the night with an aching neck and back? Your pillow, along with your mattress, are two of the most important factors that impact the quality of your sleep. To get a restful sleep, your head, neck, and spine must be aligned, and this is achieved by using a good pillow.

You'll never be able to get a restful sleep if you're uncomfortable in bed, or hot. Also, nobody likes tossing and turning all night, trying to find that perfect position, and bothering your partner if you're sleeping with someone else.

All of this has changed thanks to Cold Sleep!
Sleep how you've always dreamed of sleeping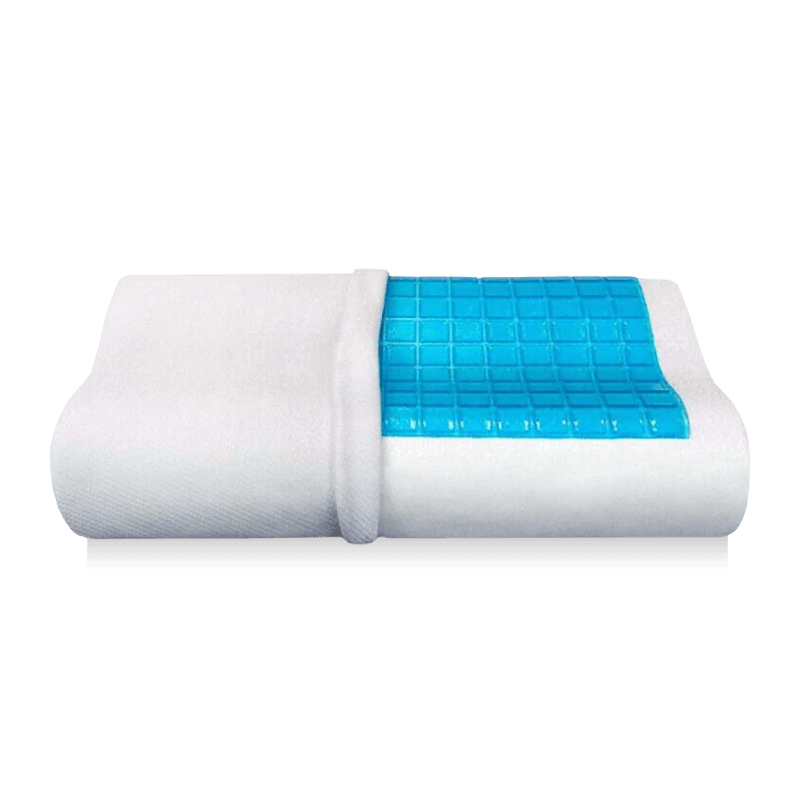 Your neck and back are zones which can be affected by a wide range of possible aches and pains, and many of them can be prevented by choosing the correct pillow.

This pillow is specifically designed for people who suffer from neck, back, or muscle pain, because it is ergonomically designed to adapt to your head, neck, and spine, providing pain relief and restful sleep.

It helps to align the spine, and achieve greater comfort and relaxation, thanks to its viscoelastic memory foam.
What do people have to say about Cold Sleep?
The pillow is the perfect height for my taste, and it's true that I've had a lot of improvement in terms of neck pain and fatigue. I bought it because I was desperate to get rid of the neck pain I've had for years, and although it doesn't fully get rid of it, I'm very grateful for the improvement. 100% Recommendable. Martha G

I waited until I'd used this pillow for a while, so I could give a more accurate opinion. When I bought this pillow to try it, I was already desperate, and the truth is that since I've had it I no longer wake up with headaches, it relieves pain and tightness, I've had a lot less. Lisa T

The best decision and purchase I've ever made. It helps me get to sleep faster and wake up without any kind of aches or pains. I truly recommend it, and when I need to get a new one I'm going to get another one of the same pillow, it really works great for me. Paul J


Main Benefits
Helps relieve back pain, and reduce points of tension in the neck and shoulders caused by stress. It can also be a great help against migraines.
Layers of refreshing gel keep the Cold Sleep pillow at the perfect temperature for a cooler night's sleep. Also, in winter, the winter case will keep it warm.
Soft and comfortable, but with just the right amount of firmness, and an ideal consistency that adapts to your neck and doesn't get lumpy.
Ideal for people who suffer back pain, muscle tension, or want to maintain correct posture while they rest.