You Have a Smartphone, but Do You Have a Smart Backpack?



Backpacks are one of the most popular ways to carry the stuff we need for the day, but most backpacks are the same. They're uncomfortable, disorganized, and vulnerable to thieves. You wouldn't think twice about upgrading your phone. Why haven't you upgraded your backpack? There's a backpack that has new and enhanced features to better suit your life. It's the Colour Backpack.


What's so special about the Colour Backpack?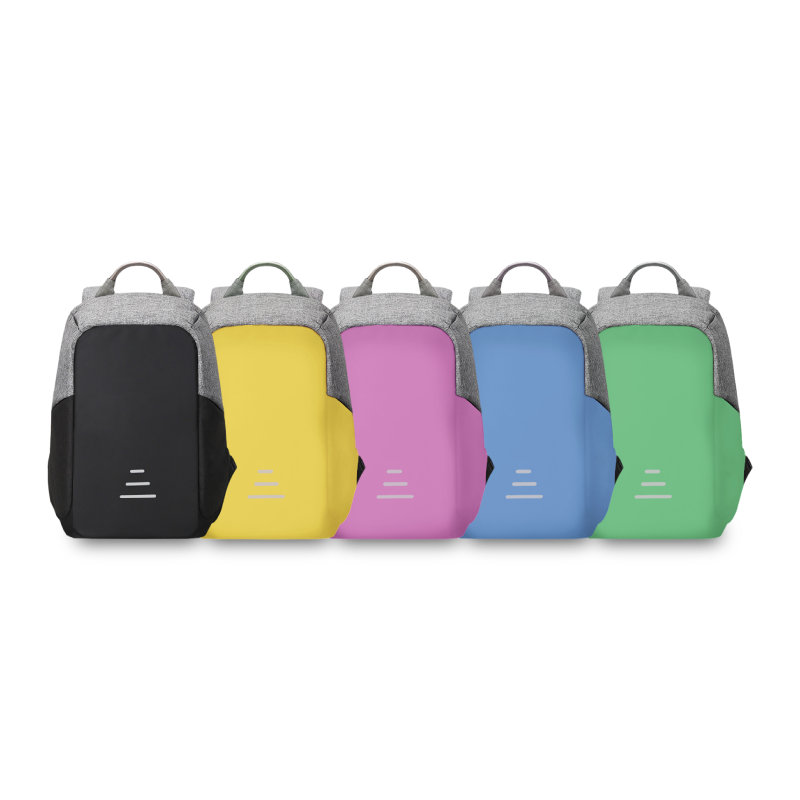 So, what makes the Colour Backpack different from the thousands that you've seen already? In addition to its attractive minimalist style, it offers exclusive features that make it stand out from the competition.

Most importantly, the anti-theft design prevents the internal compartments from being unfastened. This feature prevents another person from opening it on the street, as it is impossible to open unless they actually took the backpack off your back. All of your belongings will be safe and sound inside the Colour Backpack.

It was also designed with your lifestyle in mind. No one has time to dig for keys or headphones. Everything has its place in the Colour Backpack.

Available in several colors.


Maximum Comfort and Ergonomic Design
The Colour Backpack was created with the health of your back in mind. It distributes weight perfectly and utilizes breathable materials, providing everything you need for day-to-day comfort. It will comfortably sit over your coat in winter and keep you cool in summertime.

Along with its anti-slash outer material, Colour Backpack's compartments guarantee the safety of its contents. They also allow you to easily organize all of your accessories. In order to access everything at once, Colour Backpack has a 90º opening so that you can comfortably get to all of its compartments. No more wasting time digging through different sections of your backpack!

For a limited time, there is a 50% discount on any purchase you make from the official online store.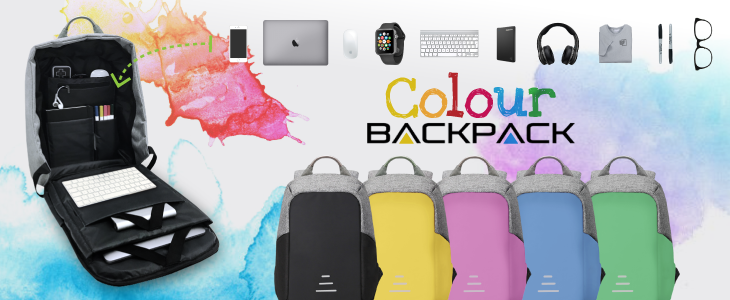 Key Features
Patented material – Waterproof, fireproof and knife proof!


Includes a USB charging port – The Colour Backpack is designed for those of us who go everywhere with our tablet, smartphone, laptop…


Endless pockets – Well-protected interior includes a laptop compartment, layered sections, and hidden pockets too.


Extremely useful and comfortable design – Perfect for those who frequent crowded places such as shopping malls, the subway platform…