A Stylish SmartWatch that is at your fingertips.



The increase and emergence of heart disease is no coincidence and often has fatal consequences. Some of the reasons for this emergence are: Greater physical inactivity in our current life style, poor diets that cause obesity, stress from work and anxiety.

Increasingly more people, with the constant daily hustle and bustle, forget to monitor their health, they even forget what time it is! Taking care of your health and monitoring when you do each everyday activity is key to enjoying a better quality of life. Because of this, this brand of watches has decided to create a watch that is 100% adapted to this big problem, combining a state of the art and unique design.

The main problem is that we do not monitor our health, and not even the time! With this smart watch you can monitor your health as well as the time!

People are more and more worried about monitoring their body's functions. Who doesn't want to monitor their vital functions without having to go to the doctor? And, if not, monitoring the time is something that should interest all of us. You certainly must have heard people saying "I hadn't realised the time!" And others saying "I'd love to be able to easily monitor how much activity I do each day to feel healthier!".


Colour Watches, the smart watch that monitors your health!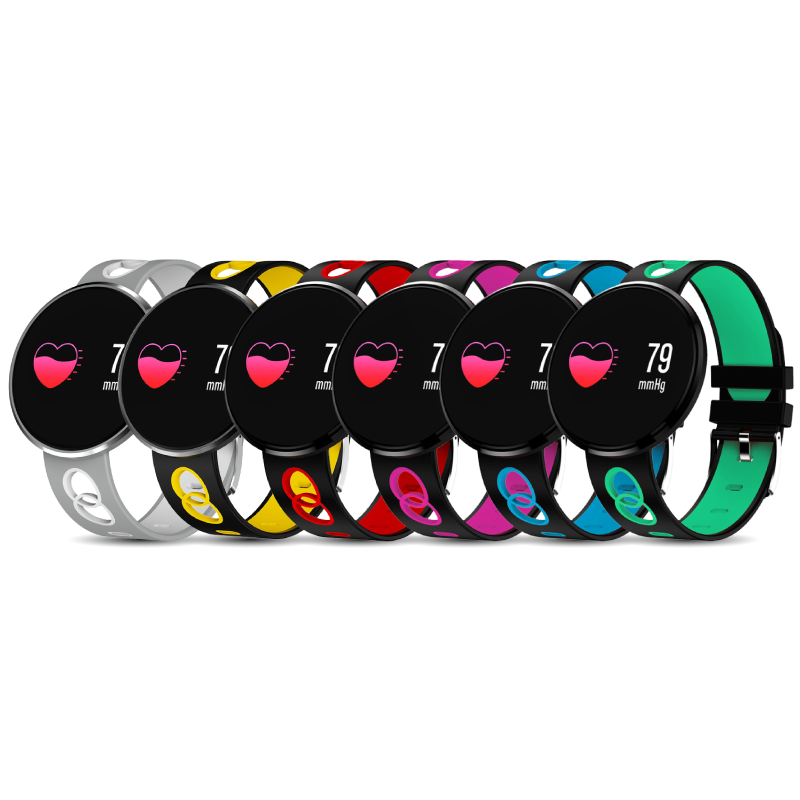 For this these ideal watches have been made and with exclusive state of the art designs that are amazing the whole web: Colour Watches. They are not just simple watches for telling the time, but smart accessories that help you to monitor your body's vital functions.

Whether you are an active person o not, you can monitor your pulse, blood pressure and basal metabolism, among other key values to assess your health. It's fantastic! So don't hesitate to buy one for a better quality of life.


Much more than a watch.
It is a solution in a technological device that can help you in your everyday life. However, people are also very demanding with the current market, so much so that they cannot wear just any type of accessory, but one that goes well with their clothes or even eye colour. Design is a must.

Ultimately, a stylish smart watch that is at your fingertips. With it you can monitor your health everyday and enjoy its design that combines elegance and practicality.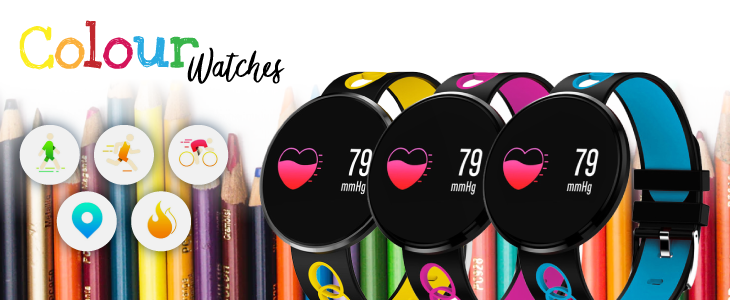 Its main advantages
It can function as an excellent blood pressure monitor. Forget about drops in blood pressure in the middle of the street. It can also measure other important physiological functions, such as your levels of sleep during the night or even notify you when you have done very little physical activity in the day. It is ideal for people who do little physical activity and to motivate them to do more.


It is available in an attractive digital sphere design compatible with different looks. It can be worn both for sports and to go with a suit or dress for formal events. It is available in black, yellow and red.


Ideal for those wanting to lose weight or simply keep active. It shows you the kilocalories you have burnt each day while measuring the distance you have walked (thanks to the built-in pedometer).


Durable and fully resistant material. You will be able to wear it for a long time. In fact, it is water resistant and has other useful features for those who are addicted to social media. Synchronise all your messages and it will send you notifications of calls pending to be made as a reminder. It also has a built-in remote camera.