Discover the comb that is revolutionizing hair treatments for him and her.



Hair loss is a widespread problem and a fear that tortures many men. This is nothing new. Did you know that 42.6% of Spanish men are bald? Faced with a scenario like this, you must try to keep your hair and scalp healthy. There are many kinds of remedies, even though the majority of those fail or only provide partial solution to this problem. It is common for the question to arise: is there a lasting solution?


The search for the perfect image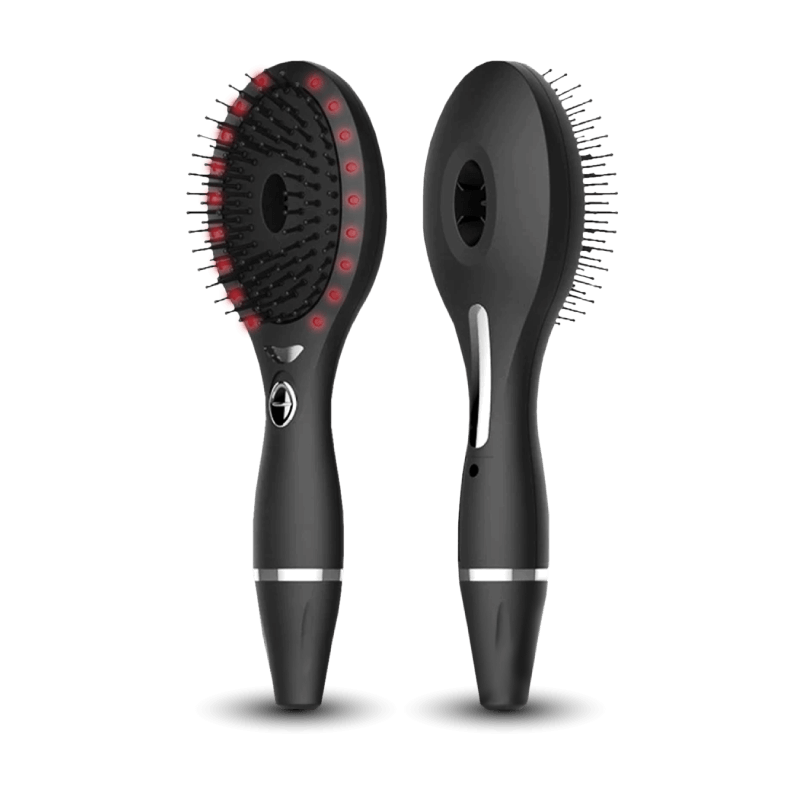 Baldness, as we know, is a problem that affects our look. We live in a society where a person's image is considered very important. You just have to look on social media to see it for yourself.

Practically perfect bodies, silky hair and leafy beards everywhere, so you have to aim high if you want to survive and stand out. Your hair is very important, and that is reason enough to take care of it in the most effective way.

If you have tried everything and each product has failed, iHair Comb is here to strengthen and care for your hair. It is the star product this season all over Europe.


The solution to your hair problem
iHair Comb is here to strengthen and care for your hair and it is revolutionizing hair treatments. There's no denying it, it is a huge hit and it's because of its effectiveness. Don't think that this is just any old hair comb.

It is designed to care for your hair from the root. It is able to massage, while you comb your hair, which stimulates hair growth and its infrared rays contribute to this amazing ability.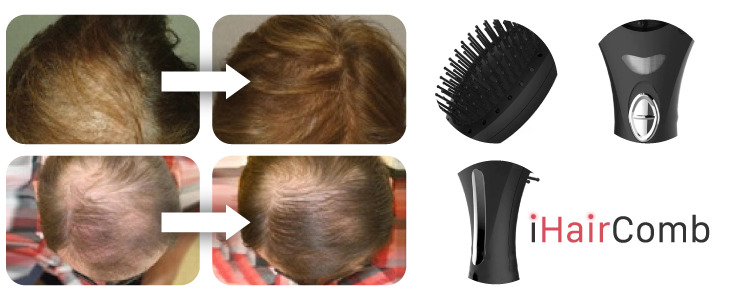 Main advantages
iHairComb is a comb that revolutionizes the aesthetic of your hair thanks to its vanguard technology. It uses LED light and infrared rays to stimulate hair growth. This is possible due to the optimal distribution of the emitters, that cover as much scalp as possible and transmit the power necessary to stimulate new hair growth.




With massage it is able to stop hair loss. This is made possible by relaxing the scalp. As you very well know, stress is one of the causes that promotes baldness. iHairComb massages in order to relax the scalp while you comb your hair. Thus, you will simply achieve strong and healthy hair, guaranteed.




Another great advantage is the modern and comfortable design. Other similar combs are manufactured in strange and difficult to use ways. On top of that, the technology that they contain makes them very bulky. With iHairComb this doesn't happen. A miniaturized LED and infrared technology are hidden behind a classic comb design. This guarantees light weight, efficient use of space and comfort for you.




The simplicity of its use is undoubtedly the advantage that will excite you most. Most treatments on the market are cumbersome, expensive and do not always produce any effect. iHairComb offers you a simple solution, without complications of any kind and that you can apply on your own. Best of all, there are no side effects other than strong and healthy hair.